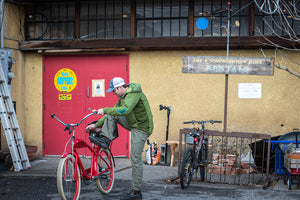 Livingston's Bike Store and Full Service Bike Shop
Dan Bailey's Outdoor Co is your resource for all things bike and biking in Livingston and Southwest Montana. We offer bike and e-bike sales, custom fitting, and a full service bike shop.
Bike Shop
Our full service bike shop is here to fix, upgrade and tune your bike for the season.
Go For A Ride
Bike Sales
We carry everything from e-bikes, hardcore mountain bikes, casual cruisers and more.
Go For A Ride
Bike Rentals
Offering high end mountain bike rentals for the summer of 203.
Go For A Ride
Favorite Rides
Our favorite area bike rides are coming soon!
No One Rides Alone
Community Involvement
Community is key for us at Dan Bailey's. We offer Bike Rodeos for educational venues, helmet fitting, bike safety courses, and on demand bike shop training that's perfect for corporate events. Contact us to learn more.
Want To Learn More?
Fill out the form below and we'll be back in touch within 24 hours. Or, give us a call at 406.222.1673. We look forward to hearing from you!