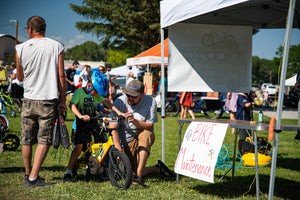 The most important part
Community drives everything we do here at Dan Bailey's Outdoor Co. We hope to inspire, educate, and lead by example so that our community in and around Livingston, Paradise Valley, and Park County in general is left better than we found it.
Local Events
We are proud to be part of our local community by hosting or supporting events. Learn more and see what's coming up next below!
Local Events
Get Involved
There are many wonderful organizations, clubs and non-profits to join and be a part of here in Livingston and Park County. Learn more about them below
Link Coming Soon!
We Love Our Town
We are so proud to be a part of this incredible community here in Livingston. We have deep roots here, and we love it. We hope you love it too. If you're visiting, take your time, talk to people, eat some good food, drink some local beer.
Livingston is a good place to be!
Want To Learn More?
Fill out the form below and we'll be back in touch within 24 hours. Or, give us a call at 406.222.1673. We look forward to hearing from you!