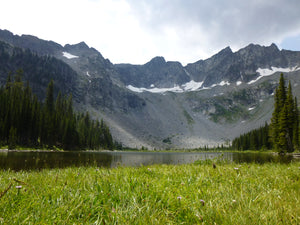 Not sure where to go on your next hiking adventure? Here are some of our favorites.
Dan Bailey's Outdoor Co Favorite Hikes series
We created our Favorite Hikes series years ago as Timber Trails to share some of our favorite places around Livingston. There is something for everyone and every skill level. Click "Take a Hike" below each hike to get more information and access our downloadable trail description and trailhead map. These maps are also available for free in the store!
Conservation Starts With You
Leave It Better Than You Found It
Leave No Trace is central to everything we do in the outdoors. Conservation starts with you, it's your choice to help keep our favorite places maintained, clean, and trash free. Treat everyone well, treat the trail well, and enjoy it for generations to come.
Learn more about Leave No Trace by clicking the button.
Leave No Trace
Hike Responsibly
Conservation starts with you. Stay on the trail, pack out what you pack in, and leave these places better than how you found it.